Kalinga University Organized a Musical Event to Inspire Students to Learn Music
Naya Raipur. To inspire students to learn music Mr. Pranshu Arora gave a mesmerising performance at Kalinga University before the students here on Friday. Young talented students of Kalinga University also joined him and showcased their talent before the audience at the Auditorium of the University.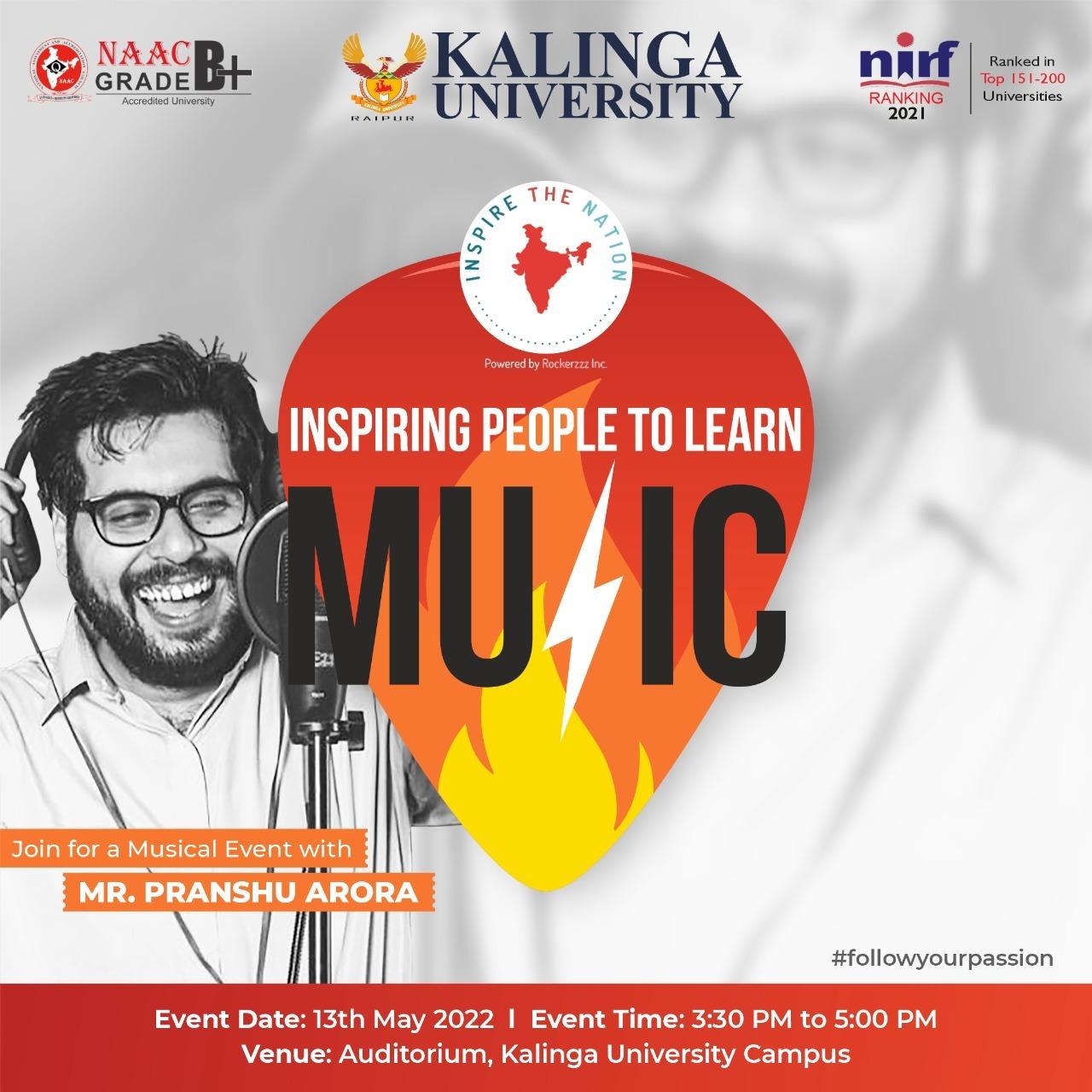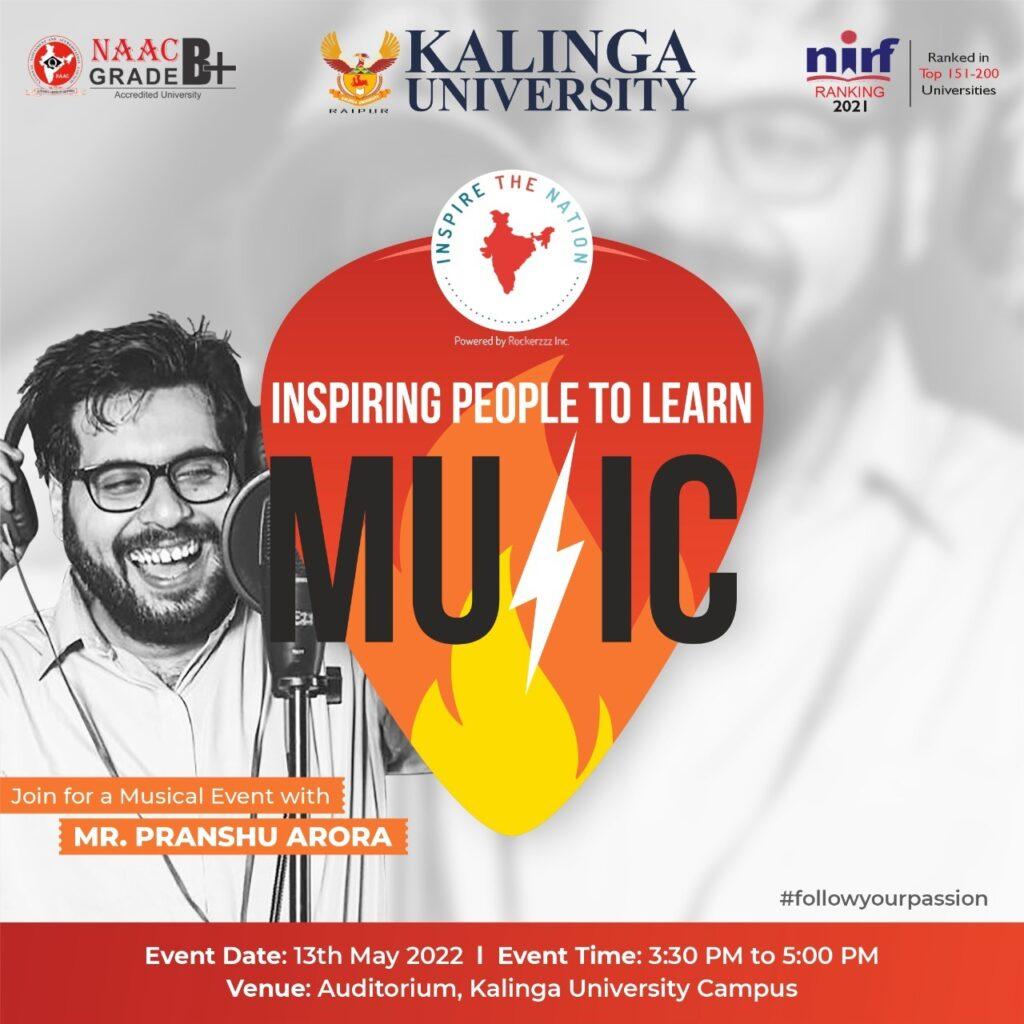 Mr. Kapil Kelkar, HOD of the Fashion Designing Department gave the welcome speech. Chief Guest of the program was Chief Proctor Dr. A Vijayanand. He welcomed the guest, Mr. Pranshu Arora, with a bunch of flowers.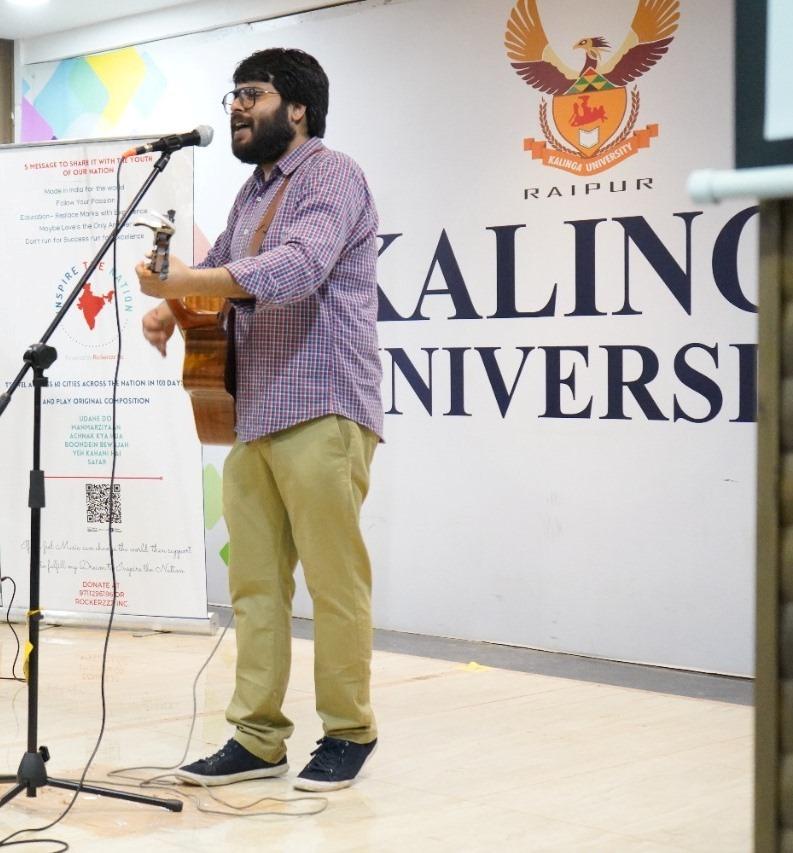 With the objective to inspire the nation to adopt music an integral part of life, an enthusiastic youth Mr. Pranshu Arora started his journey to travel 60 cities across the nation within 100 days to play his original compositions. He arrived Raipur after travelling almost 18000 kilometres. He gave five messages to youths of our nation and the messages are 'Made in India for the World, Follow your Passion, Education-Replace marks with experience, Maybe love's the only answer and Don't run for Success run for Excellence'. He feels that music can change the world. To ignite the passion and love for music among the young talented students he gave a mesmerising performance before the students of Kalinga University. Students of Kalinga University thoroughly enjoyed the musical performance by the guest musician. A memento was presented to the guest Mr. Aranshu Arora by the Chief Guest Dr. A Vijayanand. Faculties and Staff Members of Kalinga University were also present in the programme.